Websites are not important only for business. If 2020 thought us something, it's that it is important also for charities and associations to have an established online presence. In this project, we worked with an Allotments Society in Cambridge to build their online platform. They needed to be able to manage memberships, distribute information to members, and organise bulk-purchase of tools and materials.
WordPress at the base of the design
During the initial consultation, we realised that this product might never be finished. We were working with a newly established association and their needs were quickly evolving. The best solution to allow all this flexibility while remaining within budget was to build on top of WordPress.
WordPress powers a stunning 810 million websites, which is estimated to be 43% of all public websites. This makes it very well-maintained and a popular choice for all sizes of websites. Its popularity has also enabled the existence of a strong ecosystem of plugin-ins to extend its functionalities.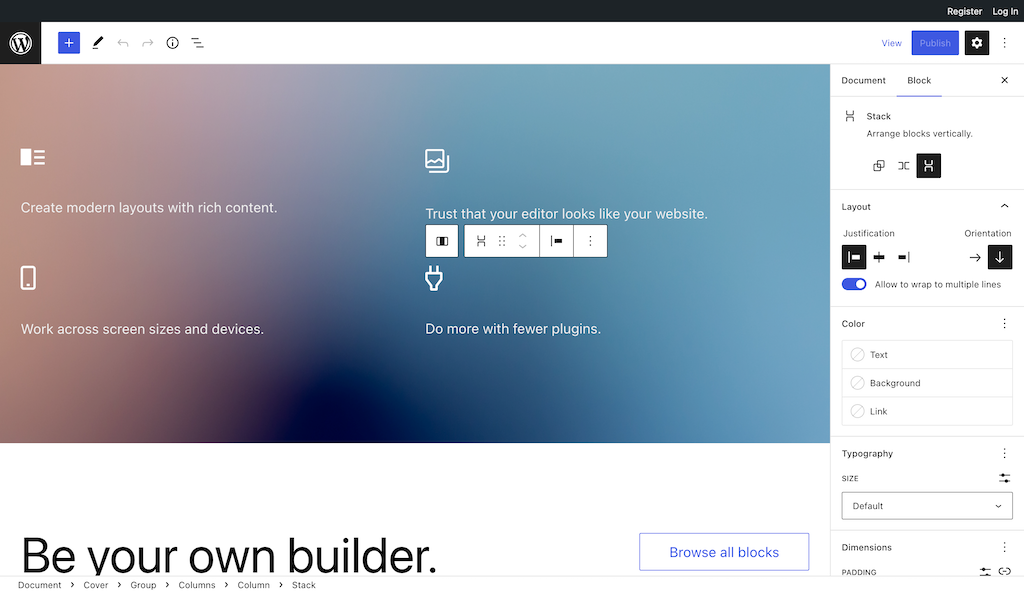 In this case, we will host the WordPress websites on our UK-based server infrastructure. It is worth noting in fact that WordPress is Free Software. We don't need to pay a monthly subscription to anyone to be able to use it. And we pass the savings to our customers, being able to offer an affordable hosting service.
Membership management
Our client needed a way to keep track of their members and make sure that they get access to information. For this requirement, we created a simple membership registration process and a members' area.
The registration can easily be managed by the website admins, which are able to accept or reject new members. They can also view a complete list of all present and past members, and delete personal data to comply with GDPR.
The members' area features a collection of pages that are restricted from public viewing. These contain information that is restricted to members only, such as storage access codes.
Webshop
We were honestly surprised to learn that in autumn this association has 26 different types of potatoes available for their members to buy. But this was no difficult task, working with the popular WooCommerce plugin.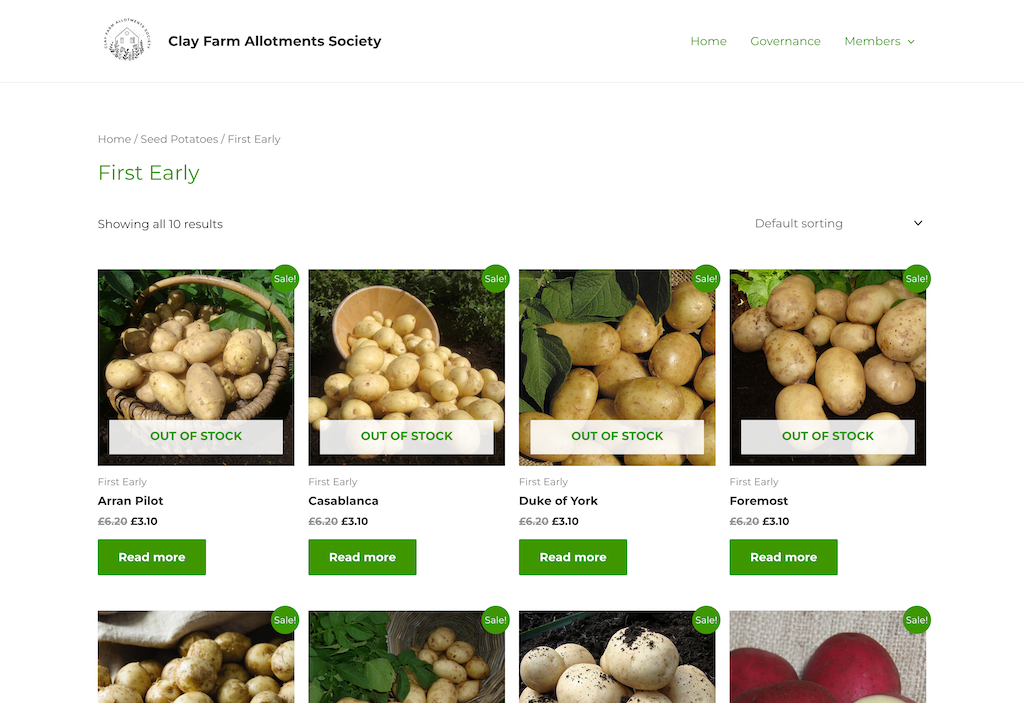 In very little time, all 26 varieties of potatoes were loaded, including pricing and descriptions. Orders are collected through the control panel, and the association admins had everything under control.
We installed the webshop as an upgrade a few months after the launch of the website, and this was no issue at all. WordPress is just made to be extended at any time, which is great to scale projects.
Online payments
On any modern website, we now expect to be able to pay online. We thought that an allotments society should be of no less. So we set up our webshop to be able to accept all popular payment cards. For this purpose Stripe is always a great ally, particularly because they allow unincorporated associations to easily create an account.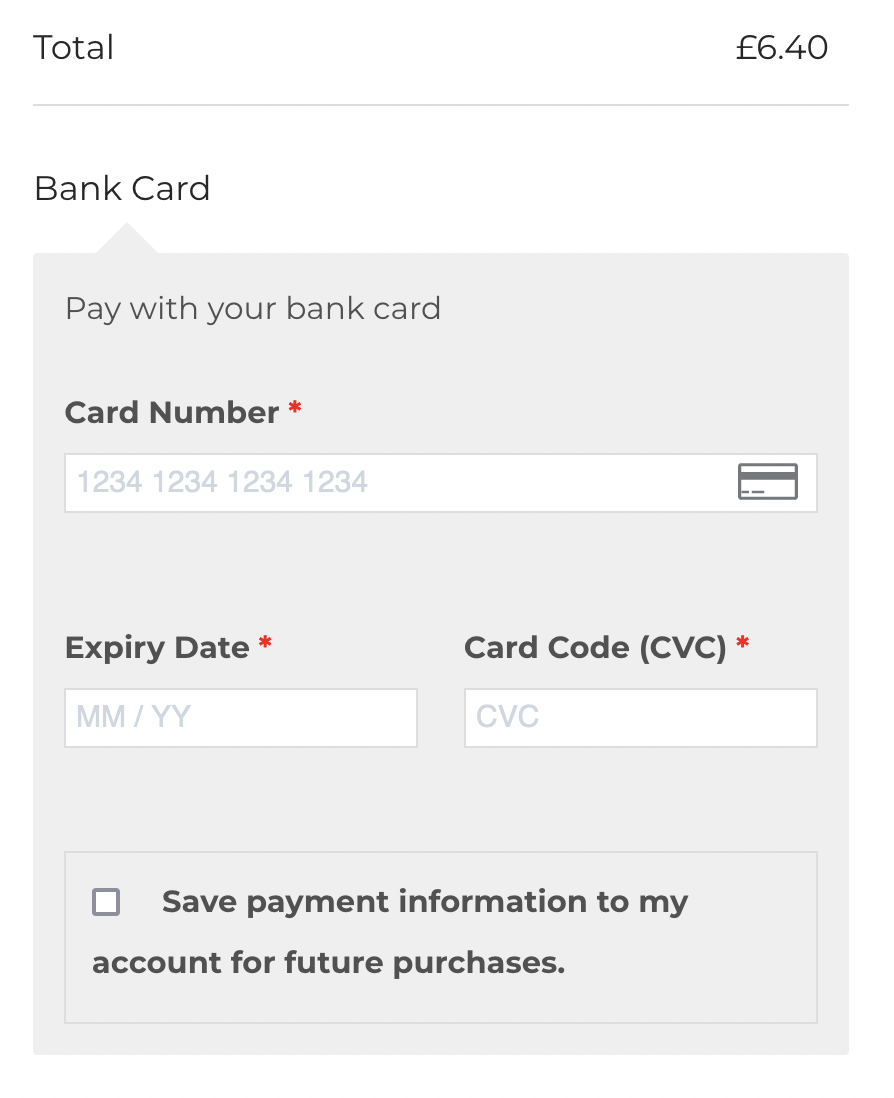 Stripe supports virtually any domestic and international bank card, plus a lot of other payment methods. It also takes care of all the security of the card data, which would be a huge headache for anyone to manage otherwise.
3D PDF viewer
We like to give a more modern look and better user experience also to the most boring content on a website: PDF documents. This is because we all agree: sometimes there are no other ways to include content than include an official PDF.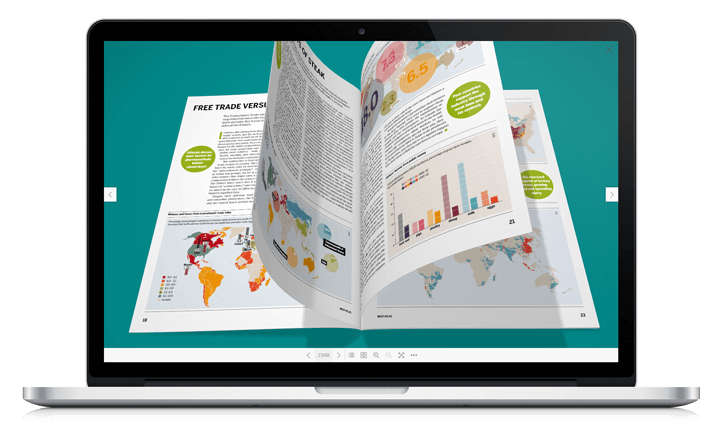 In this case we used a tool to animate the PDF documents, and make them virtually clickable. Users on desktop and mobile will get a great PDF experience which keeps them inside the website and is consistent on all devices.
Could we do the same for you?
Of course! This project shows the great flexibility that we have as a web design agency. There is no right answer for all customers, and we always need to keep our mind open.
If you got this far on our website you probably already know that we have some standard web design packages. However we just demonstrated that no one size fits all, so it is worth spending one minute (we promise, no more) to request a customised quote.